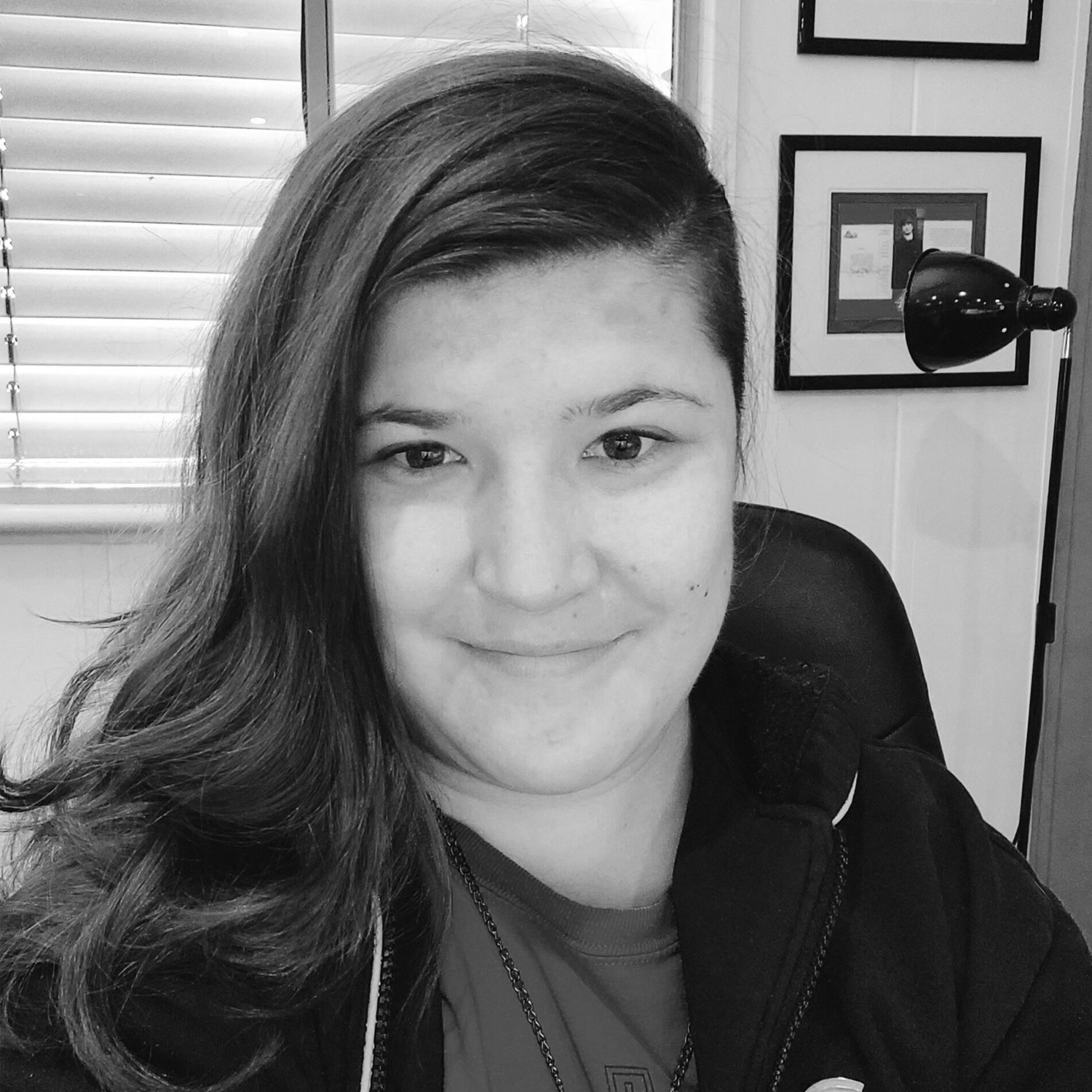 Sara Cornish
-
Design and Admin Specialist
Sara is the Design and Admin Specialist for Ordior, and related partner companies Blue Pie and DJ Central. Working as an unpaid intern since the 6th of January 2020, she soon embraced a paid role at the company on the 15th of September 2020, and she hasn't looked back. Many of the most successful albums which we support, such as those from DL Down3r, feature album covers designed by Sara!
A passionate creator, Sara is always thinking of new designs or backstories for characters in her spare time. When Sara applies herself to any given task, the results are always impressive, as is clear to see in her acquisition of a Brown Belt in Karate – the grade just below a fully-fledged Black Belt, and one that takes many years of training to achieve! Sara also enjoys a wide variety of music, though Rammstein will always be her favourite.
When a visual problem needs solving, Sara is there to help. Her duties include touching up and editing established images, as well as creating entirely new ones, for promotion, album covers, and other essential visual needs such as comp cards. These duties also extend into web design. Sara fixes the bios for our artists, to make sure all the information displayed is correct and that the webpages and links function properly. Beyond this, she also researches relevant content for our artists and handles other areas of promotion such as physical media scanning, and other visually-related services for Ordior and our adjacent companies.
Sara is a driven and soulful individual, and is always keen to bring something that's trapped in her mind to colourful life. Her creative influence is a true asset to our team whenever we need anything to do with visual design.