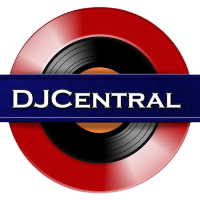 Ordior
ORDIOR's Rights Management Blog
---
You read that right, the classic hits from DJ Central Season 1 are now available on Amazon Prime for your viewing pleasure, and Season 6 is in production! This is the perfect place to get reacquainted with where it all started! We all binge our content nowadays as the new way to consume stuff with things like Netflix marathons, and DJ Central's first season is here to help fill that niche! Get comfy, get some popcorn, click the link above and slap it on an HD screen, it's time to get real nostalgic.
After all, the best way to watch new releases is to re-watch from the beginning so you know you haven't forgotten a single moment, right? Well, the rest of the DJ Central seasons will be on Amazon Prime soon, but for now, start with Season 1… and have a preview of what you're building up to! That's right, from season one to season six, the marathons you'll have are sure to get you in the mood to see this stellar hit!
But that's not all. Season 2 is ALSO live on Amazon Prime!
Are you enough of a fan to jump into memory lane with us? Season 2 has 13 episodes all with the option for HD viewing, and the good folks at Amazon know what the music lovers of the world like… which is why they're bringing it to you! And of course, this is exactly why DJ Central is supported by Ordior. Ordior manages all the royalty and reporting for DJ Central, as well as the rights management needs for all the artists and labels appearing on the show. We're glad to be part of such an incredible melting pot of talent!
Season six of DJ Central is currently being filmed, and YOUR covers have a chance to get into it! Just cover DL Down3r's classic hit Suga Boom Boom with the hashtag #SugaBoomBoomCovers and you have a chance to get your talent broadcast on the show for all to see!
J Central has something for everyone, and it's plain to see that no matter who you are, you'll appreciate what's on offer here! We at Ordior think so, which is why we're proud to announce this partnership. Let's christen this occasion by kicking back with excellent music! Take off your business tie and shoes, cook the popcorn, dim the lights and get under the blanket Amazon Prime's musical marathon of a lifetime awaits!
---

Ordior
ORDIOR's Rights Management Blog