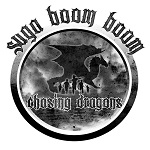 Ordior
ORDIOR's Rights Management Blog
---
The #TikTikTikBoomBoom and #SugaBoomBoomKC crazes are finally getting off the ground! Here's the first of many tributes directly from Tik Tok… the second video of a new account no less! Caught on quick, eh?
The star of today's show is Judithilen, a social media personality with a decent following on Instagram, who just recently started on Tik Tok too! www.tiktok.com/@judithilen www.instagram.com/judithilen Judithilen is a pro dancer, and that's certainly something that's immediately apparent if you pay attention! Her skill is impressive, and with those moves contributing to the campaign for the Key Crashers' remix of DL Down3r, the amount of sheer clout on display is insane!
We've also been informed that there's more on the way from Judithilen, so this may be the birth of a new star, and a breath of fresh air for the KC remixes! Watch this space, we'll be reporting with the utmost haste as soon as something develops!
Visit Key Crashers on Social Media!
Instagram | www.instagram.com/keycrashers
Twitter | www.twitter.com/keycrashers
Spotify | www.spotify.com/artist/7eDovjOhA5eT0H7hwt4ib8?si=lanjWCcYTsO30rCRGrUsMg
Visit DL Down3r on Social Media!
Web | www.down3r.com
Facebook | www.facebook.com/DLDown3r
Twitter | www.twitter.com/jwdown3r
Visit Judithilen on Social Media!
Tik Tok | www.tiktok.com/@judithilen
Instagram | www.instagram.com/judithilen
MESSAGE US YOUR VIDEOS ON TIK TOK AND INSTAGRAM!
Instagram | www.instagram.com/bluepiemusic
Tik Tok | www.tiktok.com/@bluepierecords
---

Ordior
ORDIOR's Rights Management Blog