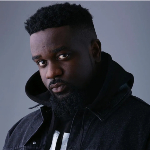 Ordior
ORDIOR's Rights Management Blog
---
Michael Owusu Addo, better known as Sarkodie, is a Ghanaian rapper and entrepreneur from Tema. His contributions to the Ghanaian music industry have earned him numerous accolades, including the Vodafone Ghana Music Award for Artiste Of The Decade. He was announced the very first winner of BET's Best International Flow act at the 2019 BET Hip Hop Awards. He is also considered one of the major proponents of the Azonto genre and dance.
Sarkodie began his music career as an underground rapper, participating in Adom FM's popular rap competition Kasahare Level. In 2009, Sarkodie performed alongside Busta Rhymes at the Busta Rhymes Live in Ghana concert. In 2010, his songs "Push" and "Babe" were ranked ninth and thirteenth on Joy FM's Top 50 songs of 2009, respectively. "Babe" became an instant hit and propelled Sarkodie to a new level of exposure.
From there, it was success after success for Sarkodie. In 2014, Sarkodie released his third studio album Sarkology. Following the album was the official remix of "Adonai", which features vocals from Castro and appeared on Capital Xtra's list of the Top 35 Afrobeats Songs. In 2015, Sarkodie released Mary, a live album named after his grandmother who died in three years prior. Nearly 4,000 copies of the album were sold on the first day of its release. Sarkodie released his fourth studio album Highest in 2017. Highest was primarily produced by Jayso. 2019 saw the release of Alpha, featuring appearances Joey B and the late Ebony Reigns, and his fifth studio album Black Love.
All of these stories tell of an artist who deserves respect – and Ordior is here to deliver. We're protecting the rights and managing the royalties of Sarkodie's entire catalogue, so he can rest assured knowing that the quality music he creates is getting the treatment and respect that it deserves! There are plenty more stories of Sarkodie to be told, and of course, plenty of amazing stories are sure to come from his future endeavours. Explore him for yourself through his social media and Spotify playlists!
SOCIAL MEDIA LINKS:
---

Ordior
ORDIOR's Rights Management Blog