Ordior
ORDIOR's Rights Management Blog
---
You may have noticed a slick new User Interface over on our website, and if not, check it out: www.ordior.com! It's one that we're proud to draw attention to now. It took some doing and a couple of weeks of hard work from our webmaster Asif Adnan, but eventually we got Ordior looking as sweet as it does currently!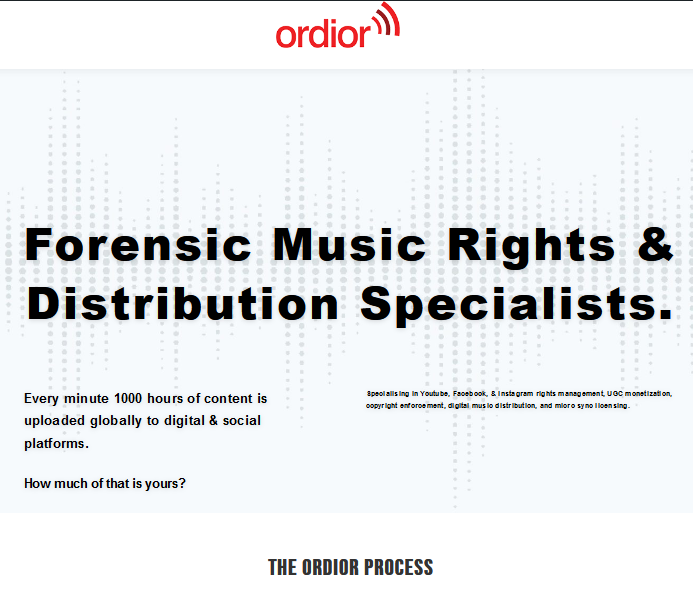 Included in the interface is a system of bullet points on the home page, which will take you to specific sections, making for far easier navigation. Our team members in website management, especially Asif, are owed a great deal of thanks for making everything run smoothly for both us and our partner company websites. There may be even more big site updates from him in the future for Blue Pie and DJ Central! We'll have to wait and see.
Asif is the webmaster for DJ Central, Ordior, and Blue Pie. He takes care of our database and internet security, and manages the royalty reporting with the India team. Since joining the team on the 3rd of April 2019, our internet presence has been handled with management skills unlike any we've seen before. Asif is a diligent worker and can handle any task thrown at him, usually in a matter of minutes.
Asif manages everything from errant coding in old websites to modern day web pages being set up properly. It's thanks to him and the India team that our websites are functional, let alone that they look good! Asif's valiant efforts and devotions fit into Blue Pie, DJ Central, and Ordior like a glove, and we're forever grateful to have him on the team. Thanks for the Ordior site update Asif!
Check out Asif's bio by clicking here!
And come and see what Ordior's mission and services are by clicking here!
---

Ordior
ORDIOR's Rights Management Blog