Ordior
ORDIOR's Rights Management Blog
---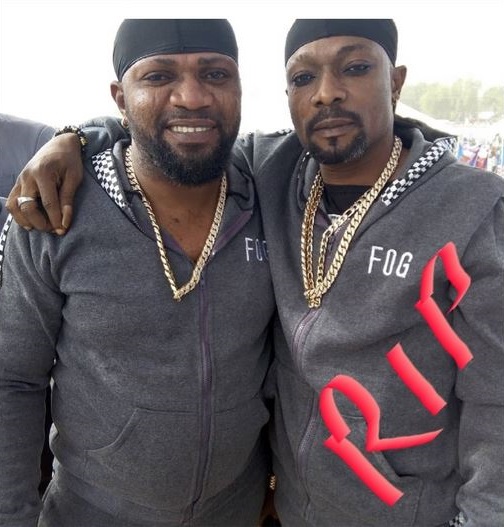 To all fellow fans of the Danfo Drivers – we regret to announce that Mad Melon has died from an undisclosed illness. The Danfo Drivers duo will never be the same without him.
The Management of Mad Melon and Mountain Black, AKA the Danfo Drivers, sends our best wishes to those affected by Oghenemaro Henry Azubuike Emeofa aka Mad Melon. This sad event could be seen as him passing on into glorious time immemorial, though even with this perspective, it is difficult to bear.
The duo of Mountain Black and Mad Melon (real names Jimoh Olotu and Omeofa Oghene respectively) were better known by the hit single 'I am a Danfo Driver, Suo'. As youngsters growing up in the slums of Ajegunle, Lagos, they were exposed to the conventional music of the Ajegunle called Galala music and indulged in it in their leisure time. They drove a commercial bus to make ends meet until they were discovered by Cornerstone Music, and the rest as they say is history. The single released in 2003 was such a big hit nationwide, that it became an anthem of sorts and set on the neon tracks of the spotlight. The song 'I Am a Danfo Driver, Suo' was chosen along with Tuface's song 'African Queen' as the soundtracks for Phat Girlz, making them the first Nigerian artists to have their tracks used as soundtracks in a Hollywood movie.
The duo truly has a skillful collection of music in their repertoire. We at Blue Pie and Ordior are honoured to have been involved with artists of such talent and international recognition such as Mad Melon and Mountain Black. Even in death, new people will discover their music every day thanks to the revolutionized stream-centric musical world of today. A fitting and impressive legacy for the duo. May Mad Melon's gentle soul rest in peace.
DANFO DRIVERS OFFICIAL LINKS:
www.afrobios.com/-Danfo+Drivers
www.mystreetzmag.com/danfo-driver-fame-revisiting-the-success-story-of-mad-melon-and-mountain-black
www.nigeriafilms.com/celebrity-gossips/80-interviews/24282-we-are-still-together-as-danfo-drivers-despite-my-solo-career-man-melon-yells
www.vanguardngr.com/2014/07/away-long-danfo-drivers
---

Ordior
ORDIOR's Rights Management Blog