Rights Collection & Management
Ordior's royalty collection staff, processes and platform provides you with powerful feedback, reporting, income stream, rights and mechanical copyright management. We have coined the term "Forensic experts" to our staff dedicated to maximising the collection of your royalties.
Ordior enables you to outsource all of the tasks that sit between the content sale and distribution of funds, to the entire chain of royalty collection, accounting, reporting and distribution. This extends through to the management and development of a sales team's commission structure, and the creation of value-added reseller networks and channels. Our dedication to collection is laser focused with a a strong forensic team incorporating legal staff with 50 years plus combined experience.
The Ordior Royalty and Collection Process Platform is used by over 350 record labels, film houses and media production companies. The system and processes are proven with over two billion transactions completed since 2014 alone. The system provides real-time protection reporting for our customers, 24/7 x 365 days a year. Ordior lets you focus on creating content while we manage and protect your copyrights.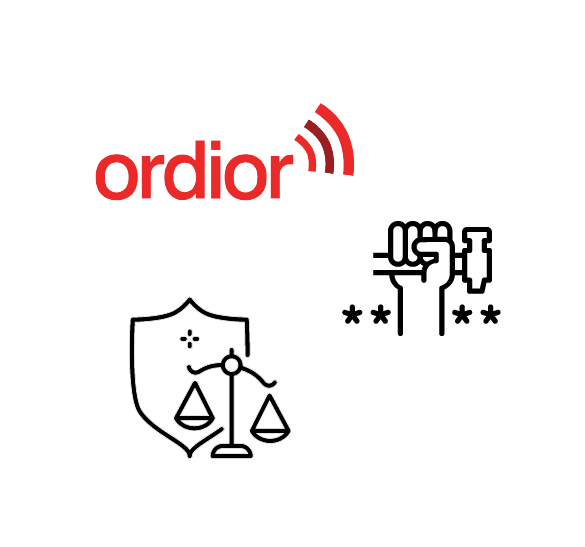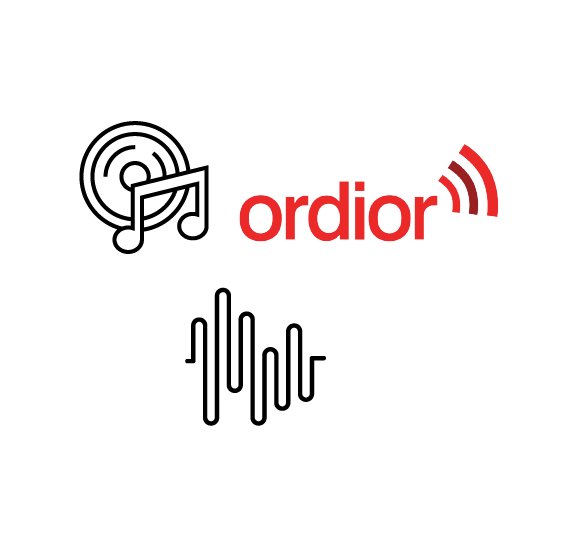 Music Distribution
Ordior provides its customers with access to one of the world's largest distribution networks. Ordior does not charge annual fees, release processing fees or service fees to have your music distributed and serviced to our network. We create partnership agreements and keep you focused on what you do best, producing and creating great music. We take care of the royalty and rights management and ensure your copyright is protected.
Ordior's proprietary distribution and management software "Royalty Vault" allows data to be displayed in multiple formats in multiple languages and all available via a secured website. Data can be arranged by retailer, territory, track or time period. Management teams can deploy sophisticated sales analytic tools, whilst artists and artist managers can have access to their own easy-to-use dashboard. All of this means that artists and industry professionals can focus more time on developing new music and touring, and leave the business administration and royalty management to Ordior and our software.
The Royalty Vault provides end-to-end accounting and data management for music publishers, film producers and other digital content creators and owners of digital content. If there are royalties to be managed and reported then Ordior takes the headache out of the entire process and we leave you free to focus on business.
Fairphonic is a technology-first, artificial intelligence approach to Digital Rights Management. We provide a complete suite of cutting-edge software to help transform your digital rights operation.
Built to detect existing & future form of media content, Fairphonic Audio Fingerprinting empowers robust copyright recognition across variation all from a single reference track. Powered by Fairphonic proprietary AI Audio Fingerprint, we empower robust content & copyright tracking in:
Full Copyright Recognition - Recording & Composition Detection
Original & Reproduction Content - Cover, Remixes, Mashups etc.
Applicable for all Media Variation - Livestreaming, Short Video, UGC, etc.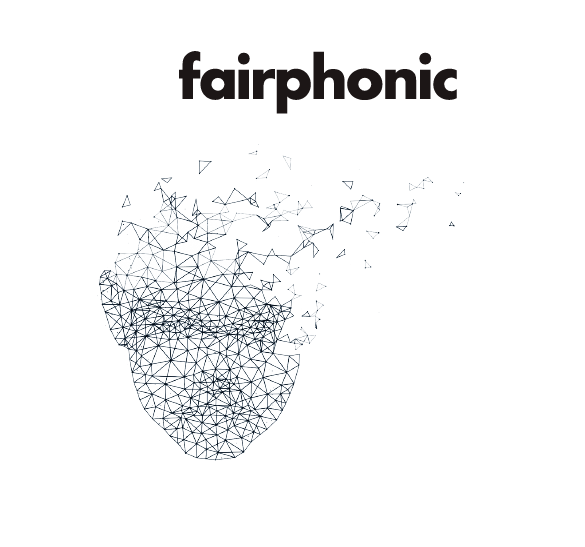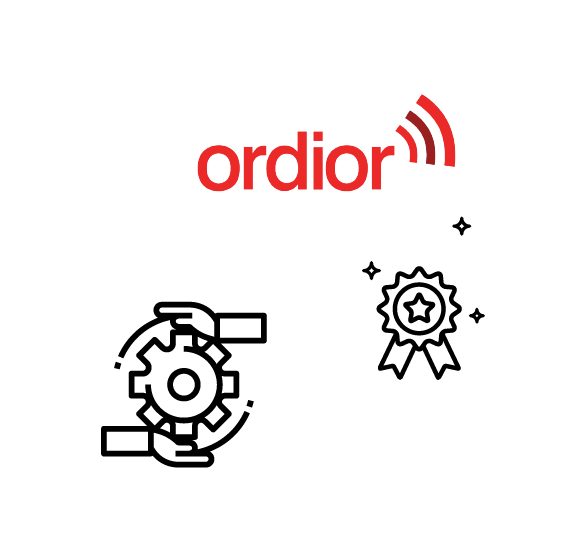 Ancillary Services
Ordior employs highly experienced staff and consultants who are conversant with all the key tasks and administration processes of running a label. The consultant network at ORDIOR includes Music Industry CEOs, CFOs, Business Affairs Lawyers and COOs.
At Ordior we provide a bespoke consulting service to our Label Clients. Our work will involve an evaluation of a label's current business practices, a scope of all I.T. Infrastructure and the provision of recommendations designed to increase the efficiency and profitability of each business unit within the label.
Ordior's staff and consultant network can provide expert advice on:
Intellectual Property Laws
Contracts and Agreements
Audit Services
Evaluation and Advisory Services
Label Restructuring and Business Model Reviews
I.T Systems and Process Management